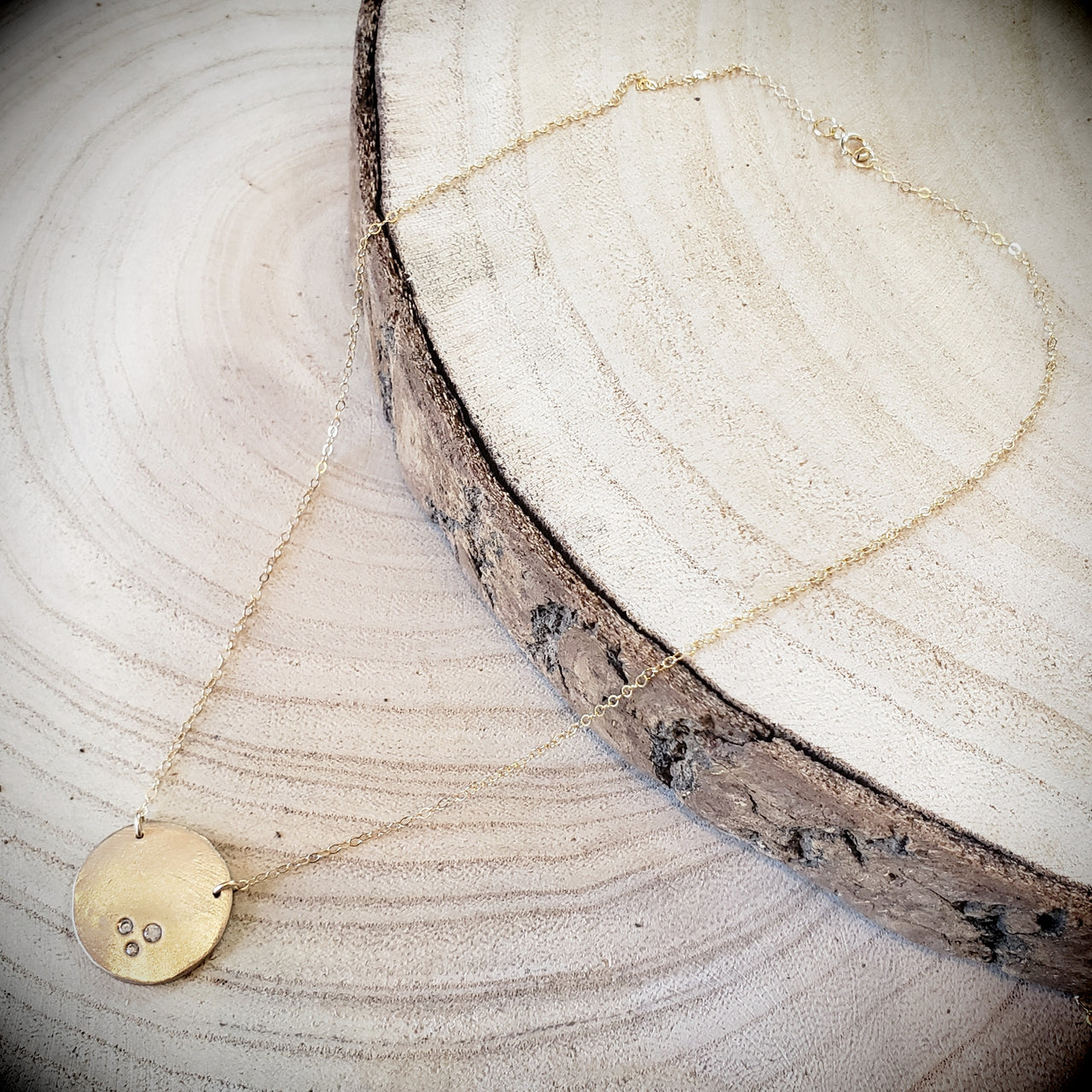 Each piece from the Bronze Collection is handcrafted by the artist.  Hand sculpted, molded and designed with care. 
Reminiscent of the moon and stars, this delicate bronze disc was hand molded and delicately inset with tiny cubic zirconia for sparkle. Suspended from a delicate gold chain, the disc necklace is the perfect minimal everyday piece.  Necklace measures 16.5". Gold fill, bronze. Nickel free.
Please handle your Luciblue jewelry with care.
Apply cosmetics, lotions and products prior to wearing your jewelry.
Remove your jewelry before showering, swimming or bathing.
Jewelry may tarnish over time due to exposure to oxygen and body oils.