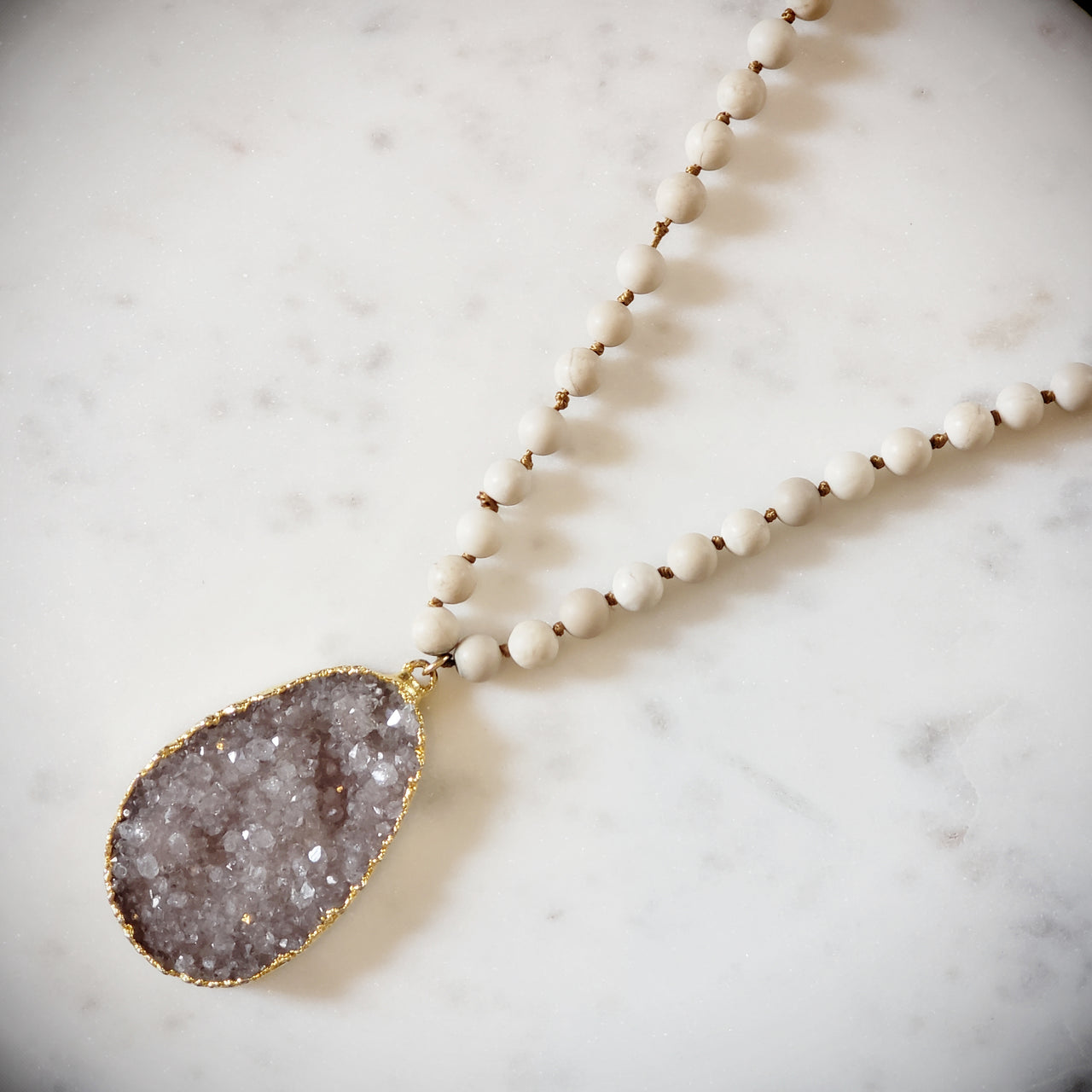 Harnessing the beauty and power of nature, the gemstone collection is filled with an array of stunning gems that are one of a kind, just like you.
A stunning jumbo purple druzy hangs from a beaded fossilized coral strand. Necklace measures 36" long

Druzy is thought to bring magical and healing energy to the wearer as well as releasing and reflecting negative energy away from the wearer. Fossilized coral is thought to be a grounding stone and enhancing longevity.  Unlike other corals which are environmentally irresponsible, fossilized coral is mined from land that used to be covered in ocean.

Please handle your Luciblue jewelry with care.
Apply cosmetics, lotions and products prior to wearing your jewelry.
Remove your jewelry before showering, swimming or bathing.
Jewelry may tarnish over time due to exposure to oxygen and body oils.