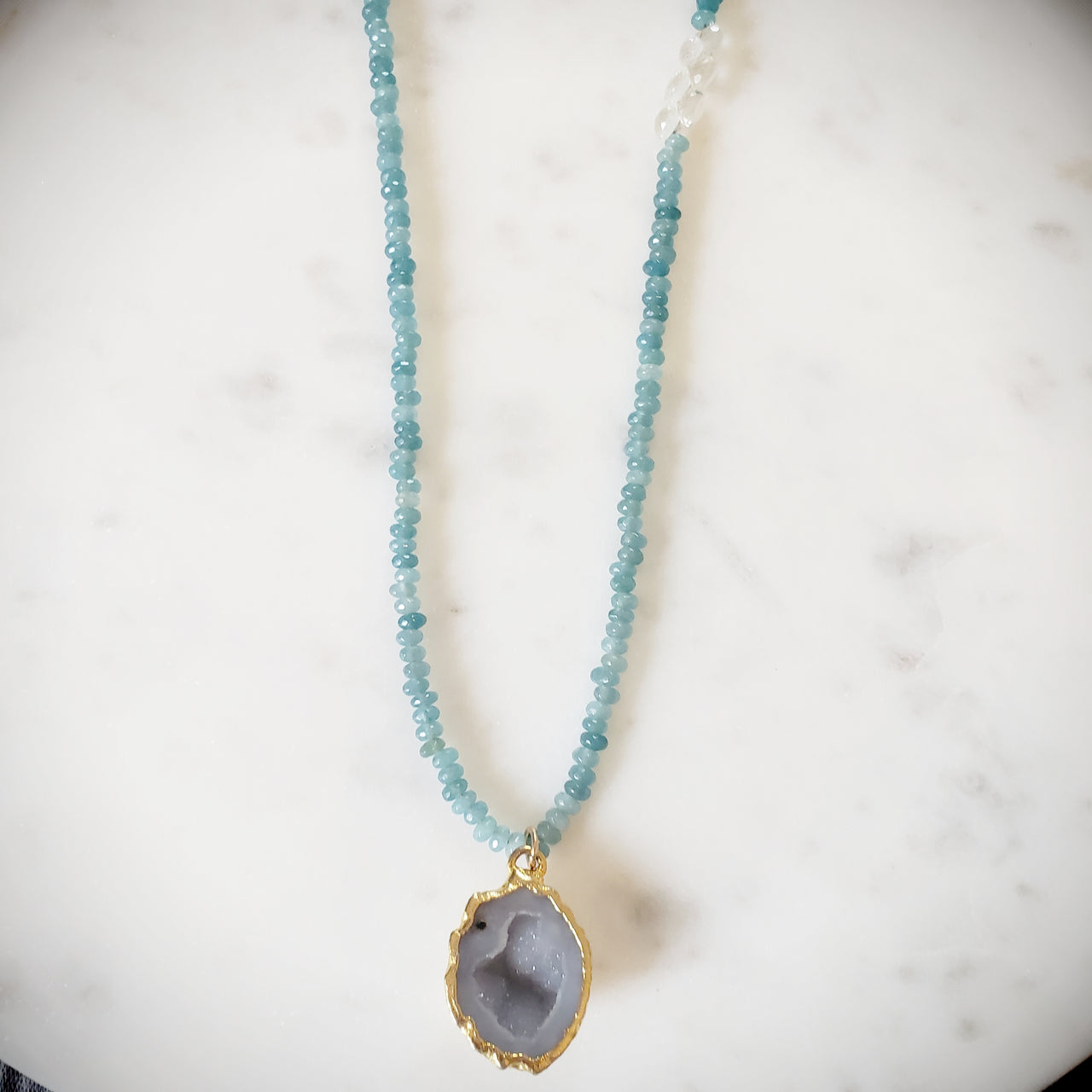 Harnessing the beauty and of power nature, the gemstone collection is filled with an array of stunning gems that are one of a kind, just like you.
A one of a kind geode hangs from an apatite strand. Gold fill. Necklace measures 32" long. Nickel free.

A geode is thought to help the wearer connect to their inner self and allow healing from within. Apatite clears away apathy and allows one to reach personal goals.

Please handle your Luciblue jewelry with care.
Apply cosmetics, lotions and products prior to wearing your jewelry.
Remove your jewelry before showering, swimming or bathing.
Jewelry may tarnish over time due to exposure to oxygen and body oils.