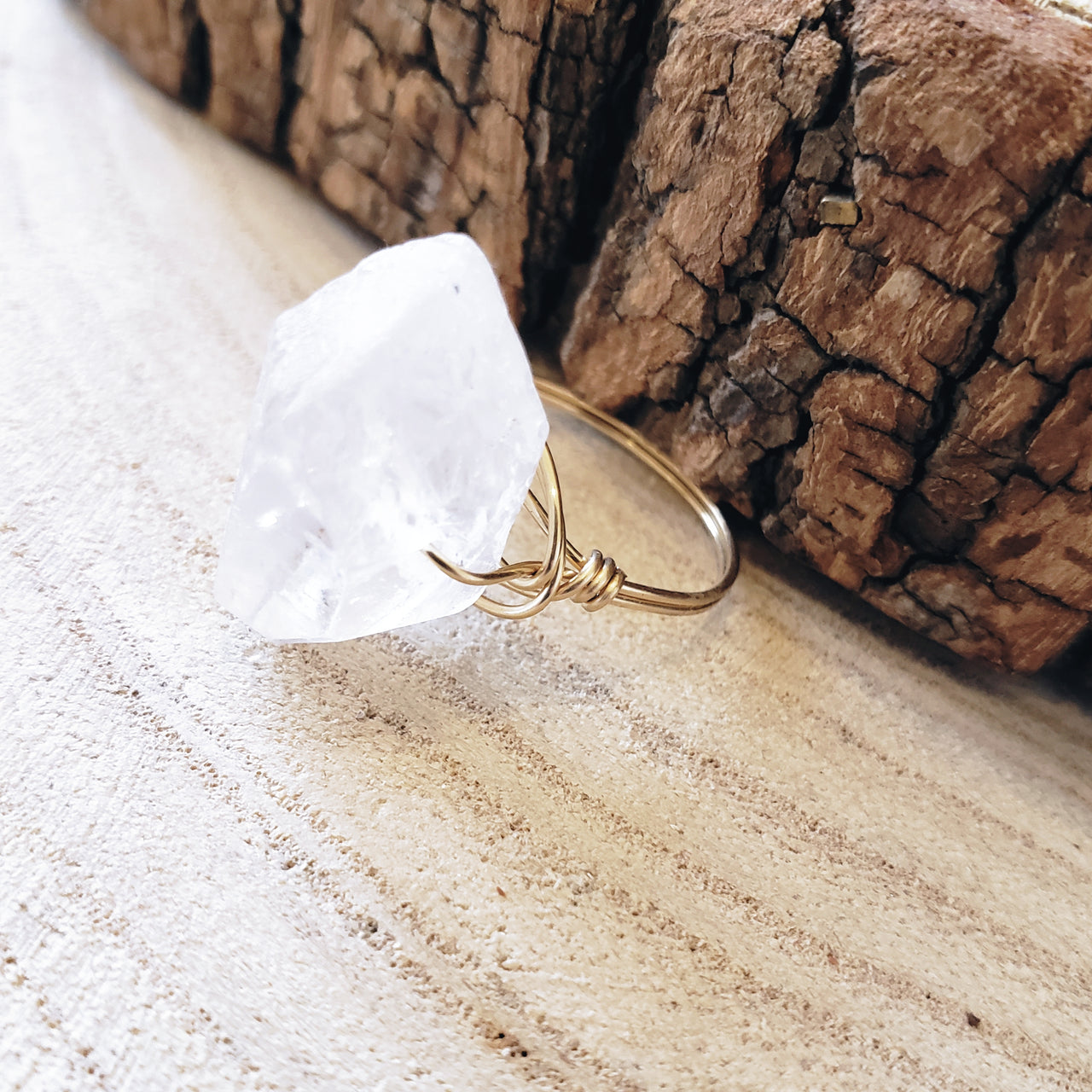 Harnessing the beauty and power of nature, the gemstone collection is filled with an array of stunning gems that are one of a kind, just like you.
Quartz Crystal is hand wrapped with gold fill wire and hammered to size. Made to order in your size, please allow 2-3 days before order ships. Each crystal is unique and one of a kind and may differ from images. 

Please handle your Luciblue jewelry with care.
Apply cosmetics, lotions and products prior to wearing your jewelry.
Remove your jewelry before showering, swimming or bathing.
Jewelry may tarnish over time due to exposure to oxygen and body oils.