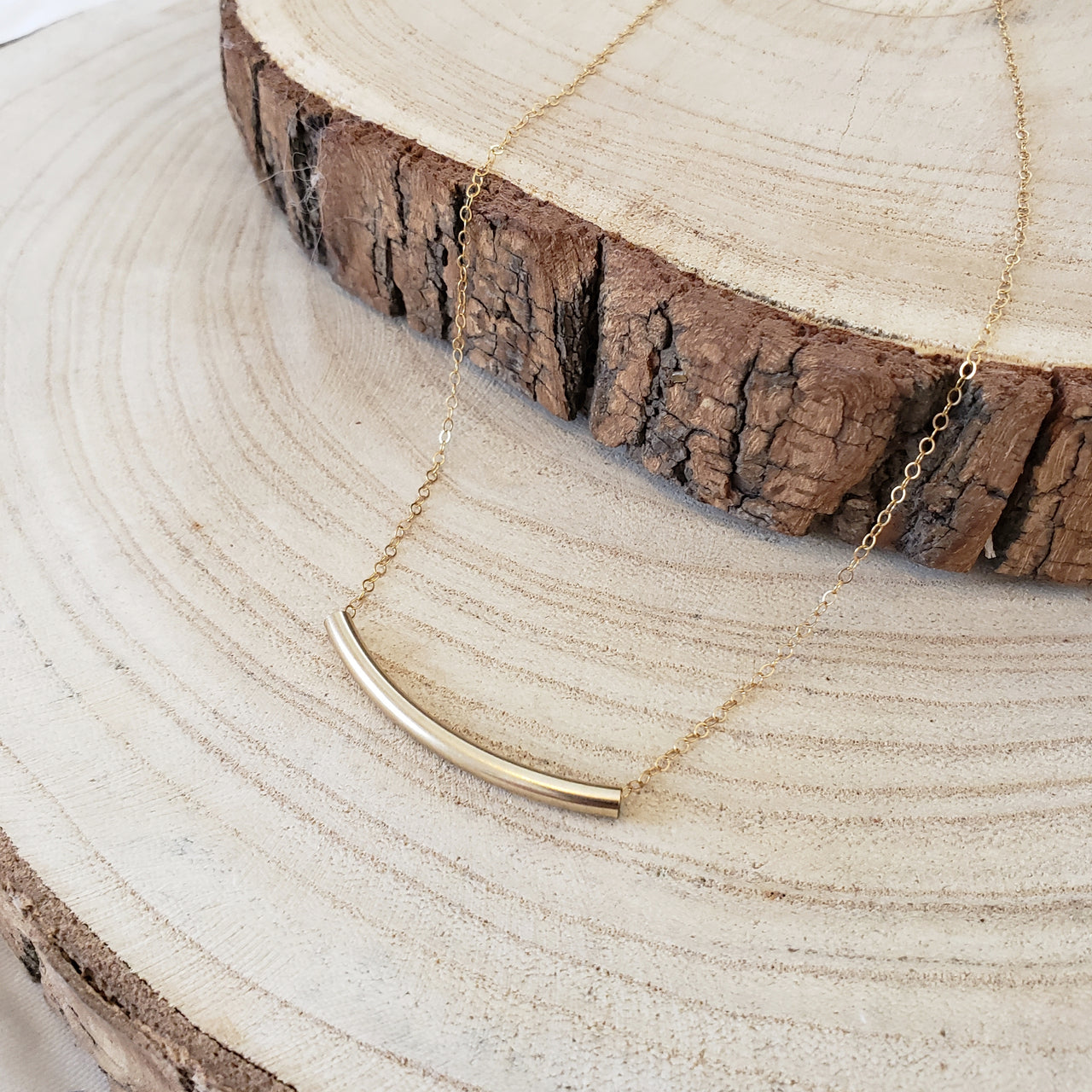 Clean & simple, the minimalist collection is comprised of perfect everyday pieces.
A golden bar is threaded delicately on a gold or oxidized silver faceted ball chain. Gold fill and sterling, nickel free.
Please handle your Luciblue jewelry with care.
Apply cosmetics, lotions and products prior to wearing your jewelry.
Remove your jewelry before showering, swimming or bathing.
Jewelry may tarnish over time due to exposure to oxygen and body oils.