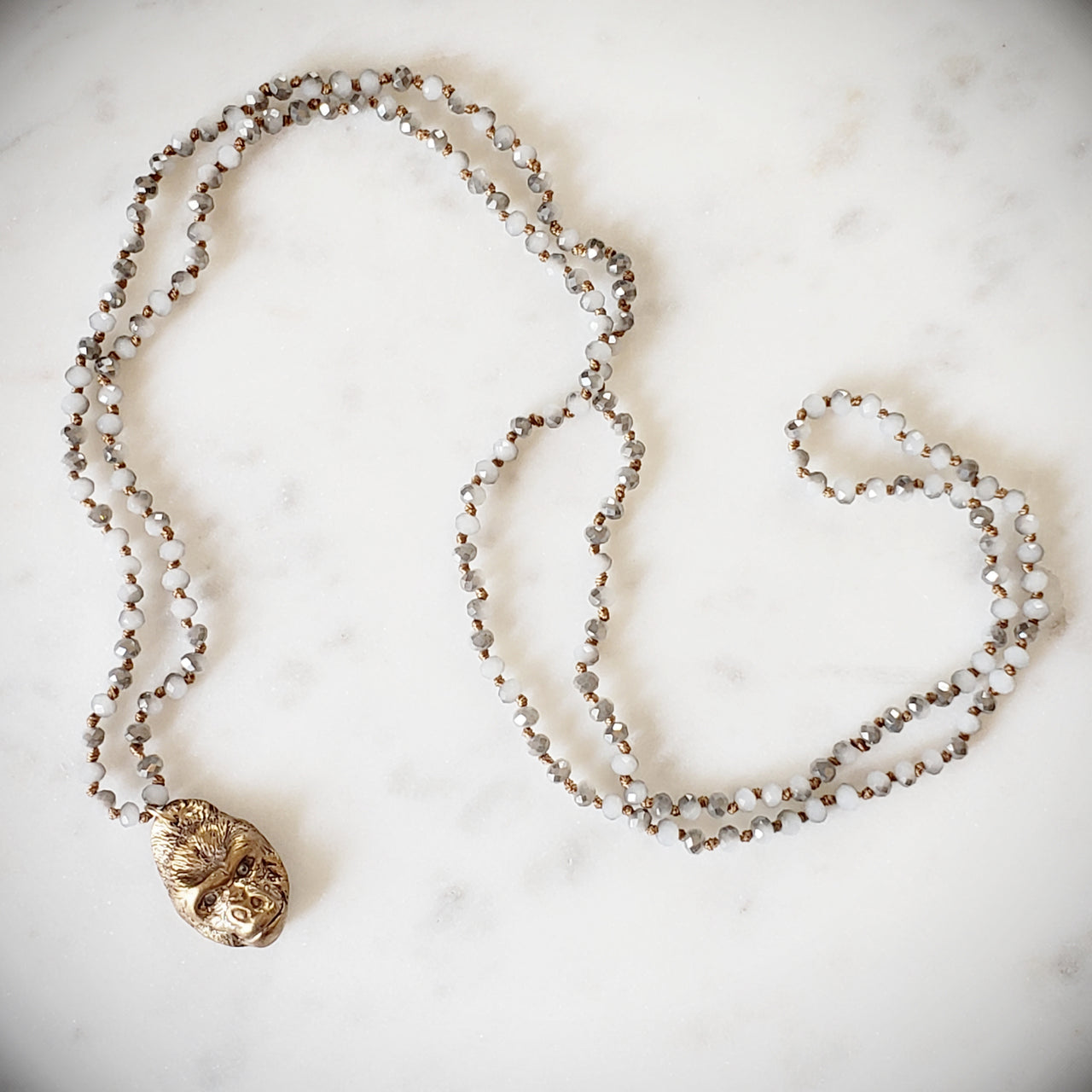 'ENDANGERED' Species Collection
 GORILLA
These powerful animals are all about leadership, connection, and nurturing.  Representing love and community they are also a symbol of wisdom. 
Gorillas are listed as critically endangered and are threatened by habitat loss, illegal hunting and disease.  
Animal pendants are individually hand crafted out of Bronze. Necklace measures 36" and is a beaded strand of aqua blue crystal.
Called by the need for change, the artist was inspired to create jewelry that will remind us to treasure our most precious gems - the animal species of our earth. 'ENDANGERED' is culmination of the artist's lifelong love of animals and of jewelry making.
Over 16,000 species are threatened with extinction and more than 41,000 are on the IUCN red list. 10% of proceeds from the 'ENDANGERED' line will be donated to support organizations working towards saving and protecting threatened species around the globe.
Please handle your Luciblue jewelry with care.
Apply cosmetics, lotions and products prior to wearing your jewelry.
Remove your jewelry before showering, swimming or bathing.
Jewelry may tarnish over time due to exposure to oxygen and body oils.