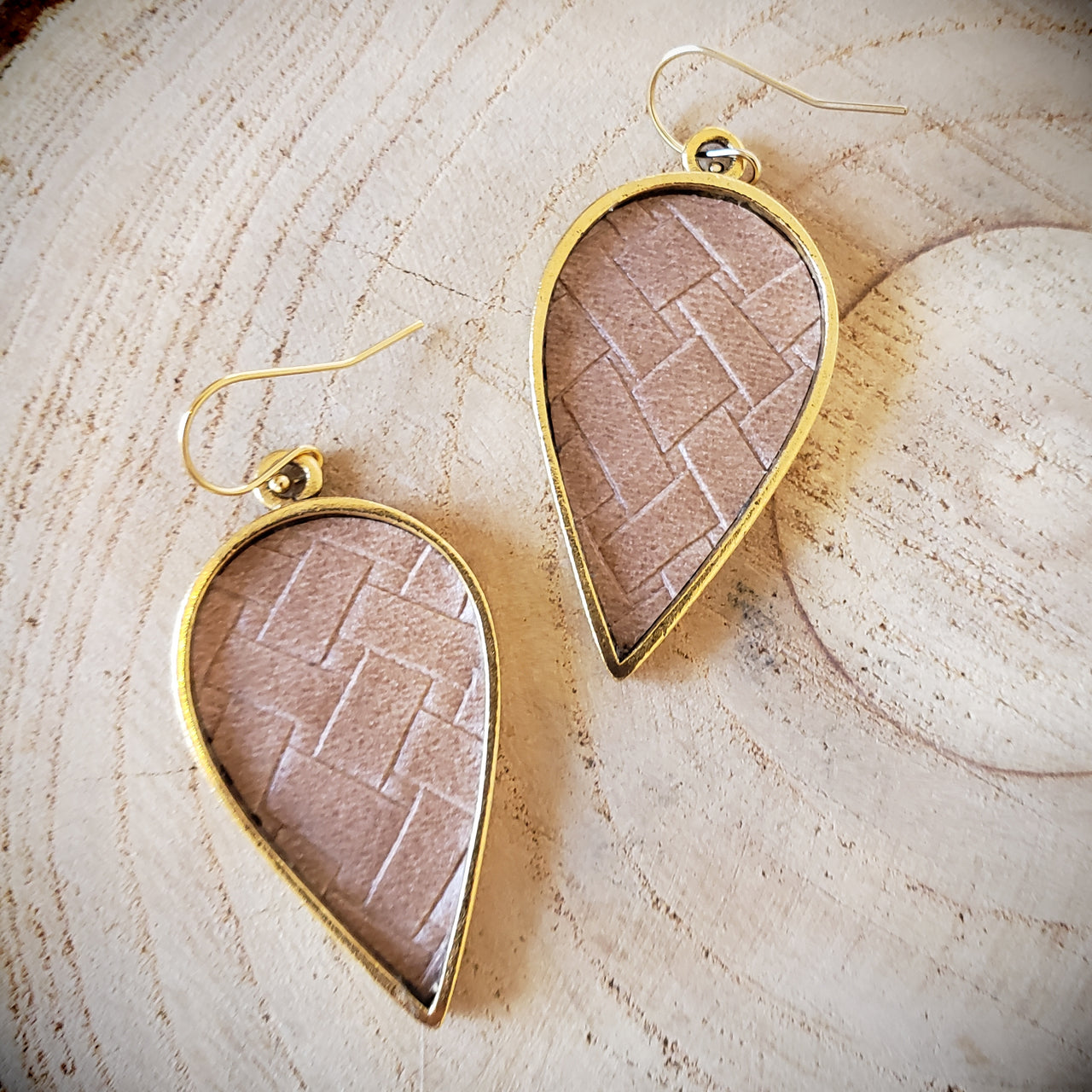 The compelling textures of wallpaper & fabrics make the textile collection pieces unique and standout from the crowd.
Thoughtfully selected textiles are hand inlay-ed into antiqued 24k gold or fine silver plated bezels.  Gold fill or sterling earwires. Earrings measure just over 1.5". Nickel Free.
Please handle your Luciblue jewelry with care.
Apply cosmetics, lotions and products prior to wearing your jewelry.
Remove your jewelry before showering, swimming or bathing.
Jewelry may tarnish over time due to exposure to oxygen and body oils.